Ray and Susie share a philosophy of providing an honest, open and trustworthy service which has encouraged long-term client relationships throughout their careers in the global events industry.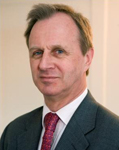 Ray started his working life in a holiday tour operator before switching to corporate events. After 8 years building the CID group in the 1980's, Ray opened Travel Impact in partnership with Susie. Recognising the important role of communication in their work, a sales promotion arm – Motivation in Motion – was soon added. Networking within industry associations and writing columns for major trade publications brought a high profile for Ray and the agencies, which scooped an impressive number of UK and European awards. After selling the companies in 2008, Ray was retained by the new owner as consultant to their global events team. Keen for new challenges, Ray's skills and considerable experience are now more widely available.
Email: ray@t1-consult.com
Mobile: +44 (0)77 70 87 47 57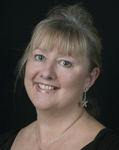 Susie was trained in the hotel industry and IATA business travel before using all this knowledge to benefit corporate event clients. Having married Ray some years prior, Susie co-founded Travel Impact and spent 22 years running this business. In addition to her administration and financial duties, Susie built an enviable portfolio of UK and European clients whose loyalty has continued through Travel Impact's disposal and the creation of T1 Consultants. She revels in working with clients and suppliers to deliver cutting–edge business event solutions in exciting destinations such as Abu Dhabi and Moscow.
Email: susie@t1-consult.com
Mobile: +44 (0)77 70 86 16 01
Both are committed to delivering the highest quality personal service via incredible attention to detail. They are available individually or as a team for corporate event planning and/or execution.
T1 Consultants has offices in the UK and also in France:-
Located in the Surrey countryside between Heathrow and Gatwick, the UK office resides in the village of East Horsley, very close to Junction 10 (Cobham / Guildford / A3) of the M25 London Orbital Motorway.
Address: Paved Ways, Nightingale Road, East Horsley, Surrey KT24 5EQ
Telephone: +44 (0)14 83 28 21 20
On the outskirts of Lyon in central France, the French 'bureau' sits in the Beaujolais hills, making it a very popular rendezvous for client briefings. Proximity to French Autoroutes means Paris, the French Riviera, Italy, Spain, The Netherlands, Belgium, Germany and Switzerland can all be easily reached.
Address: 9 Domaine du Clos, 416 Rue du Château, 69480 Lachassagne
Telephone: +33 (0)9 50 38 59 29